It's been just over a month since I last played matchmaker to some of Scotland's most eligible singles. So, it's about time we heard from some more! Have a read of what they all have to say for themselves, click the artwork and let them whisper sweet nothings into your ear, and if you're smitten... make your move! Don't leave them sitting on the cybershelves for too long! Take it away
single
tons...
Gone Fission
by
Fatherson
"Three boys seek confirmation of the existence of fairytales. Having spent many years in each others company they are looking for someone with good sense of humour and an appetite for Scottish Indie Rock." - Marc Strain (Fatherson)
It's criminal that I'm only just featuring Killie's Fatherson. Their brilliant, eponymous EP last year fell foul of another of my reviewing hiatuses, but was still up there with the years' best. This FREE single, as well as appealing to the nuclear physics geek in me with it's title, is just amazing. Which is probably why it's on BBC Introducing's playlist at the moment!
"After love, there is more love to come. So are you looking for a long term commitment with lots of passion and fun experiences. Make sure to wear your heart on your sleeve and give Kate & After a chance."
- Micke Rydbeck (Kate and After)
"Fuck me! They're not Scottish". While that's outburst is very true, I absolutely love Sweden's Kate and After. Ever since my K&A with K&A I've been itching for some new material, and with The Game (out on May 15th), they've pulled out all the stops. Don't know what the Swedish for 'superb' is, but this would be it!
"Four athletic, strong and muscular males are searching for a party of small and chubby women who can swim well. Must be willing to vogue dance on cue and be available for long, tearful and full hearted conversations whenever needed. Bingo wings are a bonus, willingness to play Nintendo games is an essential. Let us be your knights in shining armour. (P.S. we are not athletic...)"
- Russell Ferguson (M A D I S O N)
I R E A L L Y L I K E T H I S M O B! I am reliably informed that this is "as honest as possible". This is the debut single from the latest cracking band from... "What's It Called?".... Cumbernauld! So, regardless if you're a larger lady or not, keep your eyes and ears on them. It's quality!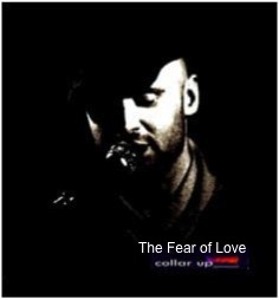 "A bunch of excitable egomaniacs seek a bunch of equally egotistical drama queens for short, beautiful, stormy, unfulfilling, damaging, and bad tempered good times."
- Stephen McLaren (Collar Up)
The second outing for Collar Up who it seems are still very much on the shelf. You should all be ashamed of yourselves! This FREE track is again out courtesy of the brilliant Permwhale Recordings so get it snapped up. After all, good times are good times no matter how unfulfilling and damaging they may turn out to be.
"Pun-loving twitcher seeks companion to dip toes into the ocean of love, although may settle for pond of love. Webbed feet and feathered breast preferred, and wingspan does matter. Will provide one loaf of stale bread (mould scraped off)."
- Anna Meldrum (Kitty the Lion)
Funny how things turn out. Just this week I hear this glorious wee song from Kitty the Lion, not really knowing what this 'Duck, Duck, Duck, Goose' this was all about, and then in an unrelated conversation, the same childhood game crops up! Must be a sign. It's out on the 16th May for FREE. That's a bargain to hear the dulcet, sugarsweet tones of Miss Meldrum.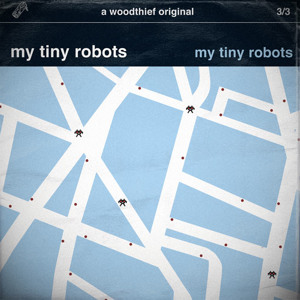 "Mutinous font of ill-defined rage, seeks the ragged trousered philanthropy of a lupine beast. Must enjoy libraries, morris dancing and the cleansing waters of the fifth circle of hell. Oh! And maybe romance?"
- Dylan Childs (My Tiny Robots)
The third in a trilogy is supposed to be the worst! Tell that to My Tiny Robots. After the joyous, indie-pop wonderment that was previous Singles Club ads Guild of Defiants and Zut Alors, they've saved the best 'til last with this self-titled belter. It's out on May 28th, so there's a wee while to wait. But you can hear it, in all it's glory by clicking on the artwork opposite.